Postseason Pick'ems: Divisional Edition
So there's not really winners or leaders at this point. Some people use up their big numbers early on, some save them. But you can look
here
and presumably do simple addition to see how many points you have so far.
I will however shout out to
theblackwidow
and
zvezda
and
enchant_meee
for getting all 4 games correct this weekend. Good job, ladies.
And if anyone is out there thinking "Shit, I forgot to participate in the first week! Guess there's no point in playing now." Au contraire. Some people may have only gotten 1 or 2 or even 0 games correct. I myself only made I think 7 points this week, so you would not be starting behind really.
SAT, JAN 11
New Orleans at Seattle (OF COURSE THEY SCHEDULE THIS AT THE WORST FUCKING TIME OF ANY GAME THIS ENTIRE WEEKEND RIGHT IN THE MIDDLE OF MY FUCKING WORK DAY THIS IS THE SOUND OF ME FLIPPING EVERY TABLE ON PLANET EARTH.)
Indianapolis at New England
SUN, JAN 12
San Francisco at Carolina
San Diego at Denver
So look
HERE
(new and improved with a fixed link) to see what numbers you have left to choose from, and then make your picks.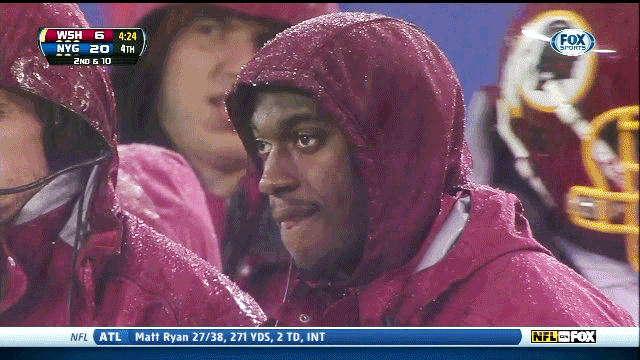 This gif is not relevant to anything. Are you both aroused and creeped out? Me too.
Comments {34}